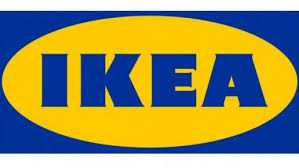 IKEA is Sweden's leading specialist in furniture and interior design. Its furniture in kit form or already assembled, have made the reputation of the brand. IKEA is present in 28 countries and more than 330 shops. One of Ikea's specificities is to give its references names taken from different Scandinavian languages, SMÅSTARR, SPILLTID, KALLAX, POÄNG, KIVIK etc... making pronunciation hazardous for many customers. Ikea furniture is packed in flat, cheap and easy to transport packages, which is a guarantee of logistical optimisation. Kitchen, bedroom, children's room, living room, sofa, storage space, garden furniture, bathroom: Easy-Delivery delivers.
However, IKEA does not deliver to every country in the world, and you may not be able to enjoy all of these items… But now you have the solution !
Easy-Delivery will deliver and reship your IKEA parcels anywhere in the world ! Wherever you are, buy on the IKEA website, we deliver your orders to your home.
IKEA delivery anywhere in the world is with Easy-Delivery.