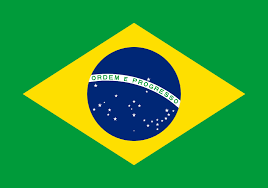 Brazil is a country in the north of the South American continent. It is one of the largest and best known countries in the world, stretching from the Amazon basin in the north to vineyards and the Iguaçu Falls in the south . Brazil has a reputation as a festive country thanks to the Carnival, its beaches, its samba or its football team, the Seleçao.
Unfortunately, some French or American sites do not deliver to Brazil, and you may not be able to take advantage of all these items... But now you have the solution !
Easy-Delivery delivers and reships your French and American parcels to Brazil ! Buy from any site delivering to France or the United States, we deliver your orders to you.
You can enjoy the best French and American products everywhere in your home : delivery in Brazil allows you to buy what you want, whether you are in Rio de Janeiro, Sao Paulo, Brasilia or any other beautiful city in the country.
Delivery in Brazil is simple, is with Easy-Delivery.